Department Chair
Assoc. Prof. Kristina Savova, Ph.D.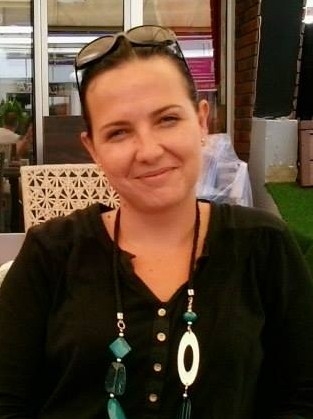 Assoc. Prof. Kristina Savova, PhD is a designer, a fashion expert and a tutor at the New Bulgarian University with extensive experience. She has been Head of the Design Department since 2021.

She earned her Bachelor's and her Master's Degree from NBU's Fashion Design Program and in 2013 she defended her Doctoral Dissertation, entitled Fashion Styles and Constructive Patterns from Worth to Dior (1850 – 1950).


Since 2003 she has held tenure as an assistant professor and since 2014 – general assistant at the School of Undergraduate Studies. Since 2020 she has been an Associate Professor. Assoc. Prof. Savova, PhD has made significant contributions to administrative and academic development as a Program Director for the Design Department. She takes active participation in popularizing the work of the department through organizing artistic events, conferences, seminars and exhibitions. She is also involved in the university tutoring system.

Kristina Savova has extensive professional experience in the field of fashion design. The scope of the courses she teaches encompasses artistic design, research and forecasting in the fashion industry and fashion trends. The research and scientific interests of Assoc. Prof. Kristina Savova, PhD are in fashion design, styles, forecasting and fashion trends. She deals with topics such as the development of fashion styles, the connection of cultural heritage with fashion design and artistic design in the fashion industry. She publishes her research in reputable professional and academic journals. She is the author of the book Contemporary Fashion Styles. Formation, Development, Trends, released in 2017.
Contact information:
Building 2, Room 509
tel.: 02/81 10 519
e-mail: ksavova@nbu.bg